Transceiver/Shovel/Probe (TSP) Set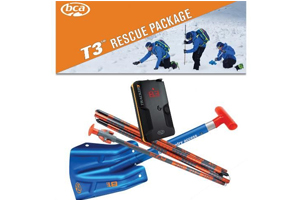 Location: Christchurch, Canterbury
Product code: P4FTTJ
Minimum hire: Two Days
$25 for two day hire.
$37.50 for three day hire.
+$10 per day for additional days after that.


We include a user manual and spare batteries for the Transceiver. Where available we provide the BCA Essentials kit shown but components may differ slightly depending on demand.
Please note this product is linked to our Vintage Peddler Rezdy site so you may be taken to the Vintage Peddler (when clicking Home for example) sorry about that!